We only need one Jeff Bezos to end world hunger.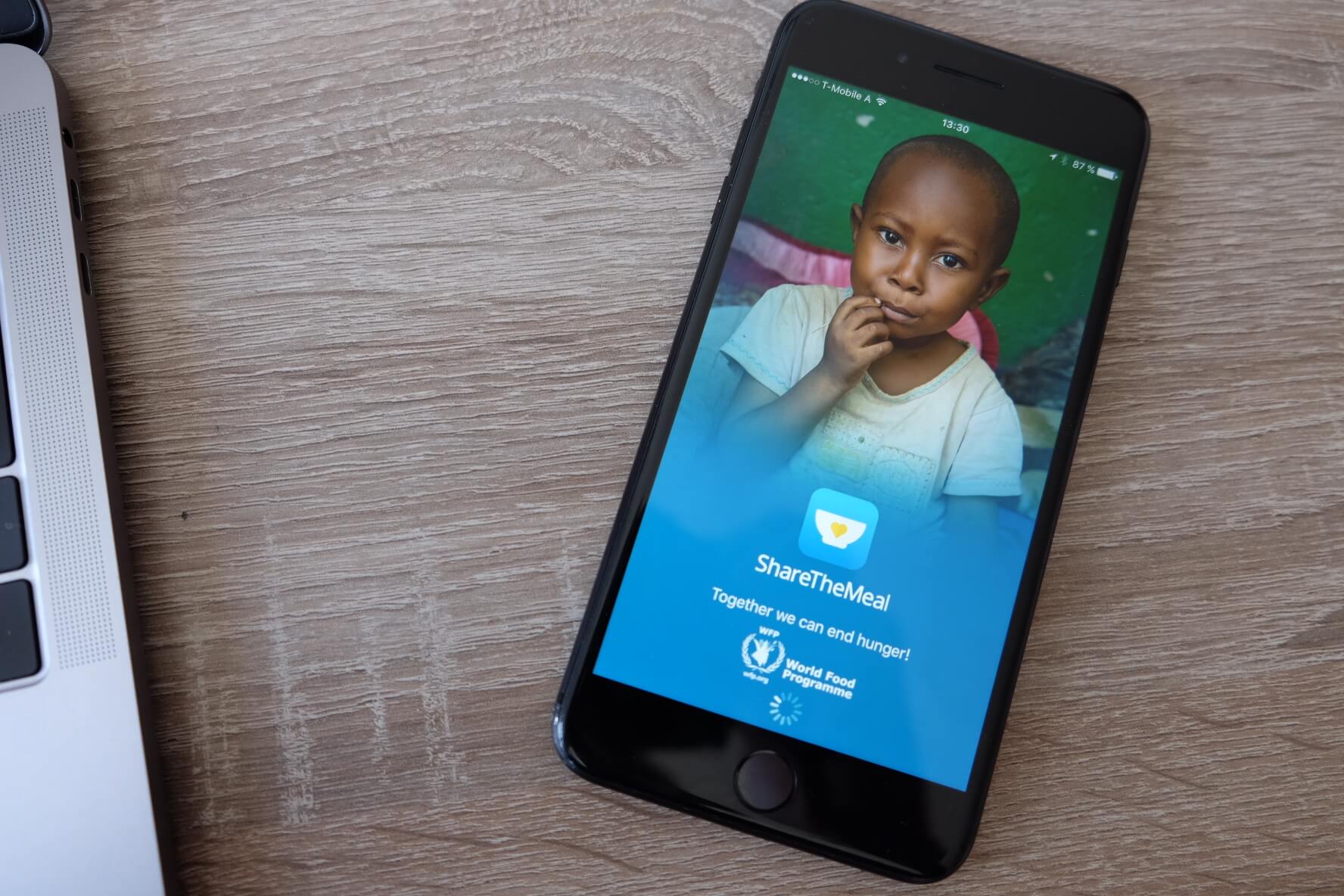 This week, Jeff Bezos became the richest person in the world. And although he lost that place a day after the announcement (due to a decline in Amazon's stock), he still is a pretty wealthy person.
His net worth is valued at $88.7 billion. Yep. 88,000,000,000 US Dollars.
That's quite a big sum. And you know what?
He could end world hunger.
According to UN officials, "$30 billion per year is needed to end world hunger".
There are 795 million undernourished people in the world today. That means one in nine people do not get enough food to lead an active and healthy life.
Jeff Bezos could even end world hunger twice a year. Bill Gates could do the same. So could Mark Zuckerberg, or Sergey Brin.
If you're reading this, you could be Jeff Bezos.
Well not exactly with the same amount of money on your bank account. However, chances are high that you live in a first world country. And therefore, you really could be Jeff Bezos. You could end world hunger.
Sounds crazy?
By an estimate of 30 billion dollars, EVERY person in all first-world countries would have to pay $33.08 per YEAR (about €27.34) to end world hunger. That's three yearly Netflix subscription. Or one yearly Amazon prime fee.
Here's how every single one of us can contribute to ending world hunger.
Share your meal
ShareTheMeal is a fantastic initiative by the World Food Programme of the United Nations. The World Food Programm is the world's largest agency fighting hunger on this planet.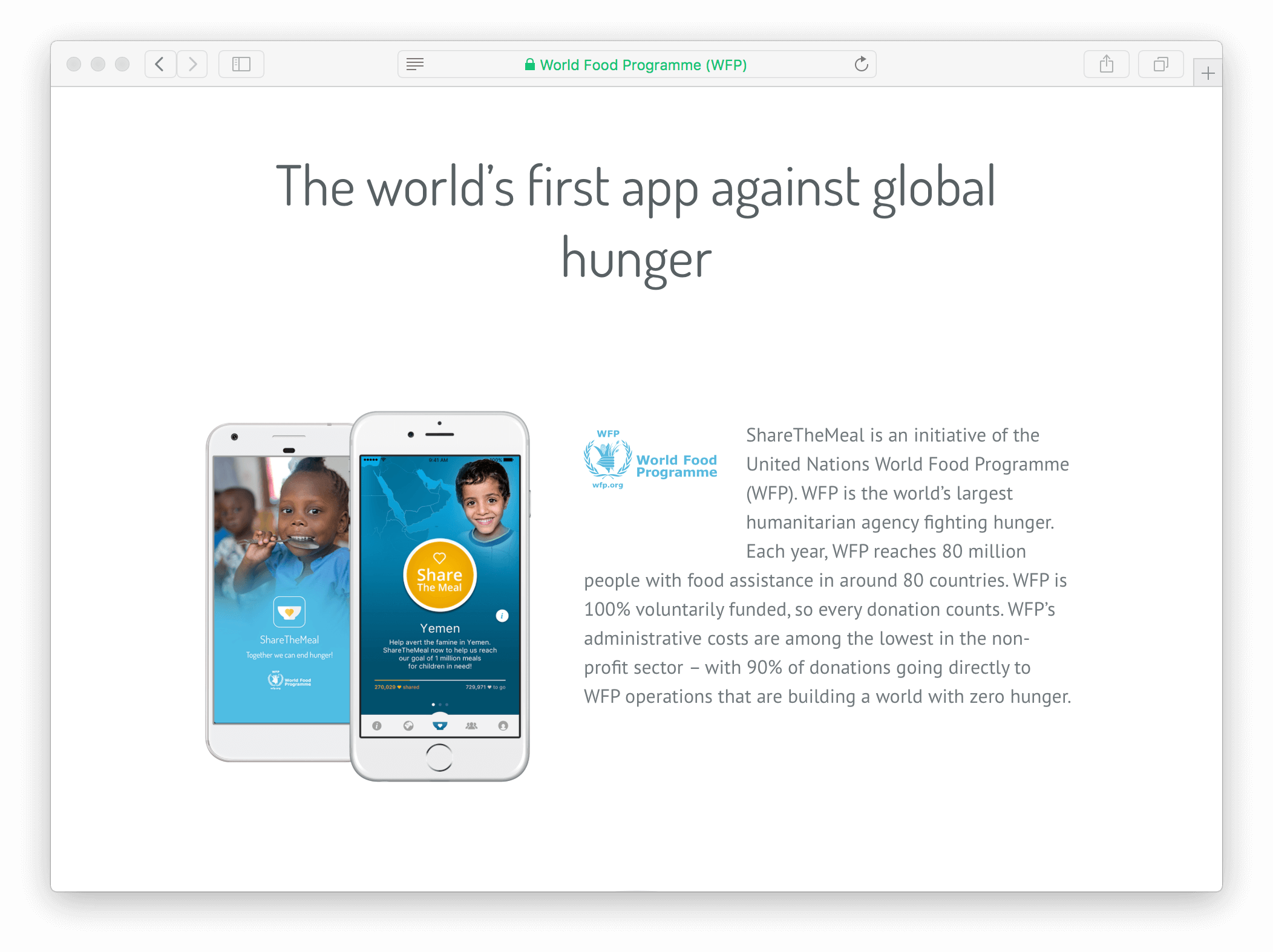 It is 100% voluntarily funded, and every single donation goes 100% to people in need.
It costs US $ 0.50 to feed one child for a day.
ShareTheMeal is an easy way to donate money to starving children.
You can feed a child for one day (€0,40). Or for a week (€2,80). For a month (€12). And if you want to feed a child for one year, it only costs you €146.
Step by step...
If you spare Netflix for a month, you can feed a child for the same duration.
With ShareTheMeal you can choose between one-time payments and a monthly donation. It fits your pocket and needs.
Designed with a mobile-first approach, Sharing your meal is super easy.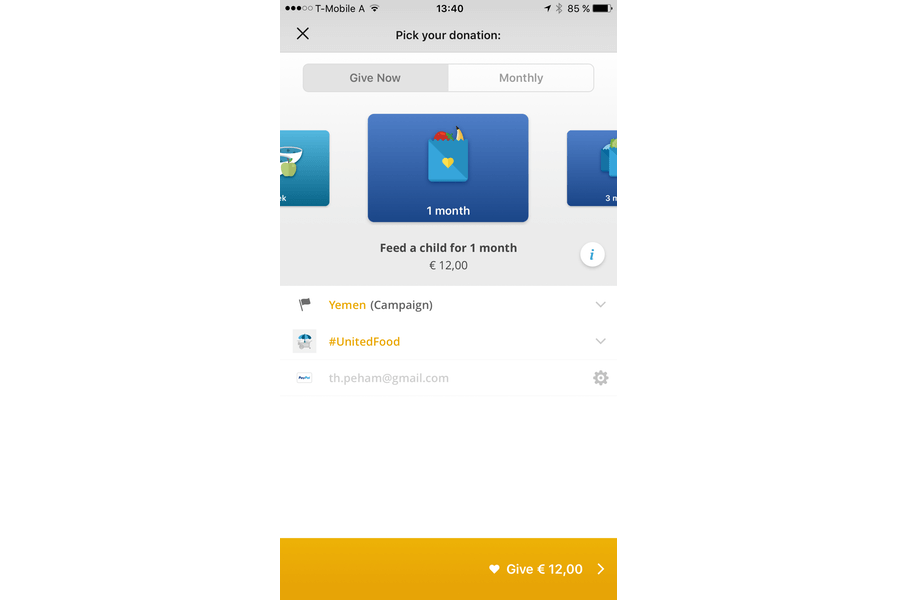 After choosing your preferred payment options (Paypal or credit card), you're done.
Sharing your meal with a child in need only takes you about a minute.
Join now and share your meal with a child in need.