SaaStock 2019 - The Global SaaS Meetup Is Over.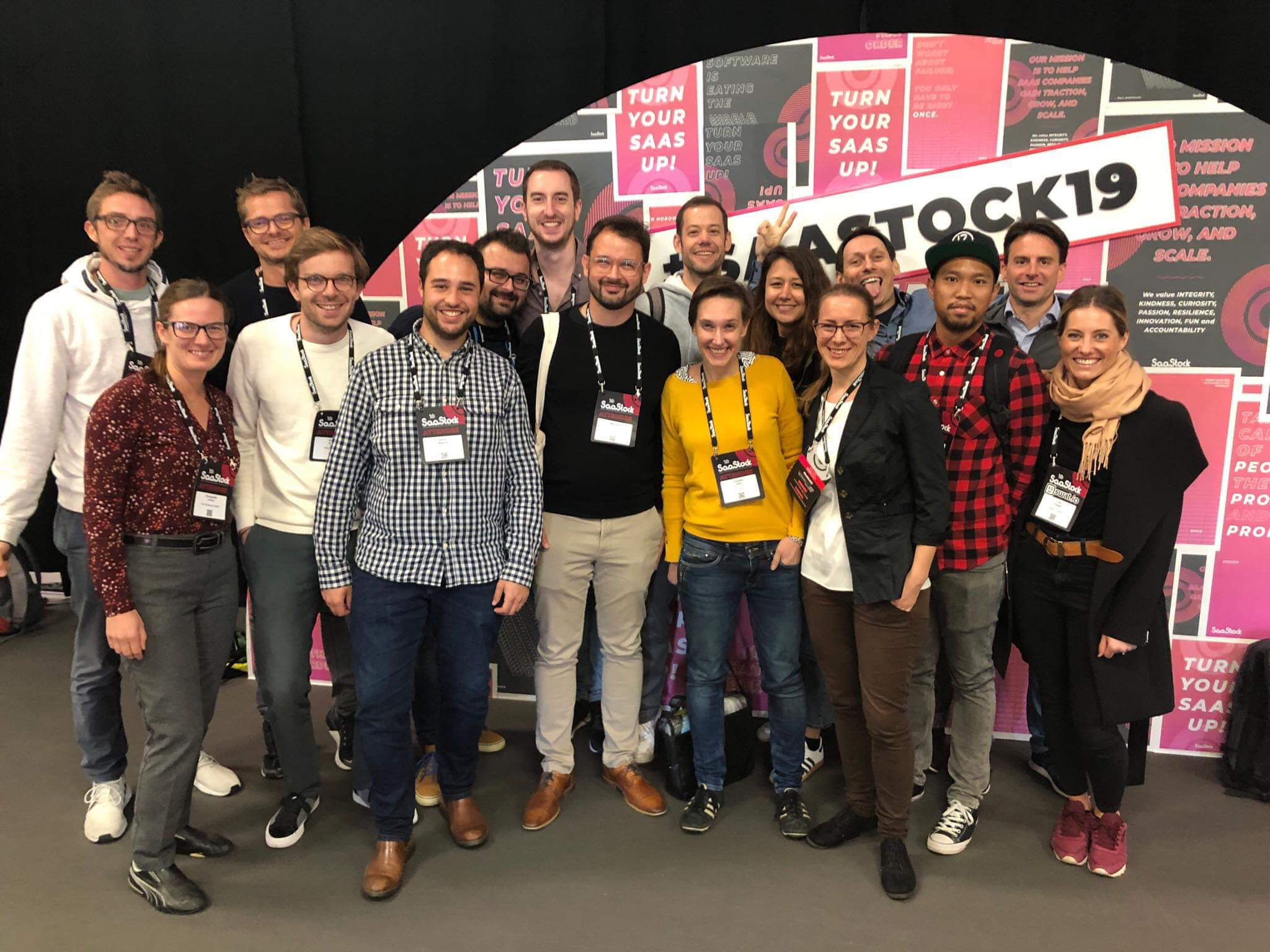 This was #SaaStock19.
This week, the global SaaS community gathered in Dublin, Ireland to discuss the latest and newest trends in SaaS. As a second-time visitor to SaaStock Dublin, it was a great, inspiring, and still not an eye-opening week (but that's fine).
So, let me recap SaaStock19.
(PS: I also wrote this article on all the small things I learned at SaaStock Dublin 2019. You can check it out here.)
What is SaaStock Dublin?
SaaStock Dublin is one of the largest SaaS events in the world. Originally started out of Dublin, there are multiple SaaStock events around the world nowadays.
Still, SaaStock Dublin remains as the main leading event with thousands of participants and hundreds of speakers and investors.
Me when in Dublin for #Saastock19 pic.twitter.com/YHxp9xQ9ye

— Thomas Peham (@tompeham) October 14, 2019
Why I go to SaaStock?
One of the first questions I get (and I also ask myself) is:
Why should I go to SaaStock Dublin?
Well. There are various reasons in general.
While my reasons might differ from yours, I can only give you insights based on my personal view.
So let's start with some background information.
I work as a marketer in SaaS since 2014. Since then, I've fallen in love with SaaS.
SaaStock itself came on my radar back in 2016 when it hosted the first event in Dublin. I didn't go the first one but followed it closely on Twitter.
2017 was the time to visit SaaStock for the first time with a small SaaS delegation from Austria.
Although I missed the 2018 version of SaaStock, it was clear to me to be at this year's event again.
While I try to minimize the number of conferences I visit throughout the year, SaaStock Dublin is one of the few conferences that make it on my personal conference shortlist, due to various reasons:
SaaS capital for a week: For one week, global and local SaaS people meet up in Dublin to get inspired and meet fellow SaaS people.
People: The SaaS community in Dublin is just so down-to-earth.
All the small things I learned (see the full list in my article here)
The workshop day: Monday is SaaS.City workshop day with a deep dive into a specific topic.
The side events: All the side events organized throughout the week.
The no-bs talks: The great percentage of no-BS talks and sessions. There's just so much honesty in most talks.
Impressions from and around SaaStock
One thing that distinguishes great events from good ones, are the people you travel with. As always, the Austrian SaaS community is so much fun to travel with.
Hello from #SaaStock19! 🇮🇪Having a great time with @walls_io, @swat_io, @timr, @WeAreDevs, @tubics1, @Storyclash, @tompeham! pic.twitter.com/mkZWIuLjzB

— Michael Kamleitner (@_subnet) October 16, 2019
Congrats @tubics1, great pitch at the global pitch competition finals #SaaStock19 pic.twitter.com/rHZyedZM4p

— Michael Kamleitner (@_subnet) October 15, 2019
"We've already moved past SaaS 1.0 (on premise to cloud) and 2.0 (mobile). Now we're moving towards SaaS 3.0. So now it's beyond just SaaS. It's about AI and it's about data. That's what providers need to be thinking about and aiming towards." - @joscwhite 👏👏 #saastock19 pic.twitter.com/Ak1u6FFq6d

— Robyn Malcolm (@robynmalc) October 16, 2019
An action shot from the announcement of our WINNER @crankwheel 🏆#SaaStock19 pic.twitter.com/gHpaCsNGrS

— SaaStock (@SaaStock) October 16, 2019
@FrankLlama has definitely made the #SaaStock19 tweets all that bit better this year! Well done to the guys over at @FunctionallyApp for a top class job on the 'influencer' marketing with Frank Llama!

— Nancy Harnett (@Nancy_Harnett) October 16, 2019
WATCH LIVE : "Beyond the click #economy.The golden era of #SaaS" - Claire Hughes Johnson, COO, @Stripe #SaaStock19 << LIve Stream Available https://t.co/Ib0Dhm8fyo

— SaaStock (@SaaStock) October 16, 2019
Morning runs were a great start to SaaStock days.
The best start into another #SaaStock2019 day:

🏃🏻 w/ @thomaspamminger pic.twitter.com/ZUDI8l98Nj

— Thomas Peham (@tompeham) October 16, 2019
Congrats, you've made it all the way to the bottom. If you want more SaaStock content, you should also check out my article on all the small things I learned at SaaStock 2019 here.