24 hours in Chiang Rai, Thailand. Here's what to do.
Travel tips for a 24 hours visit of Chiang Rai
You probably heard about Chiang Mai in Thailand, right? But have you heard about Chiang Rai, its little sister? In November last year, we made a 24 hours-stop in Chiang Rai. Here's what I recommend to do in Chiang Rai if you only have 24 hours.
About Chiang Rai
Compared to Chiang Mai or Bangkok, Chiang Rai is a rather small city.
According to Wikipedia it has about 70.000 residents which makes it the largest northernmost city in Thailand.
If you look for some relaxation and some non-touristy sights, Chiang Rai is your place.
Chiang Mai vs Chiang Rai
According to NomadList, Chiang Mai is the number one city in the world for remote workers and digital nomad. And I completely agree. Living is cheap, internet is fast, and life is great. One the one hand side, you get all the benefits which a city with two million residents offers (culture, restaurants, bars, international people), whereas it also provides you with a vibe of relaxation (especially compared to the busy streets of Bangkok).
If you look for all those benefits, Chiang Mai is your place to be. If you feel that Chiang Mai is already too tourist-y, and too international for you, you should definitely visit Chiang Rai. Besides that, Chiang Rai offers you some truly interesting sights, local markets, and cheap places to stay.
In the morning: Travel to the Golden Triangle
The golden triangle was once a place where opium was grown widely. Nowadays Thailand has a very strict drug law, and things have changed. But you can still see the history of the Golden Triangle by visiting the Opium museum (it's called "The house of Opium").
The Golden Triangle covers an area of about 195,000 square kilometers and covers three countries; Thailand, Myanmar, and Laos.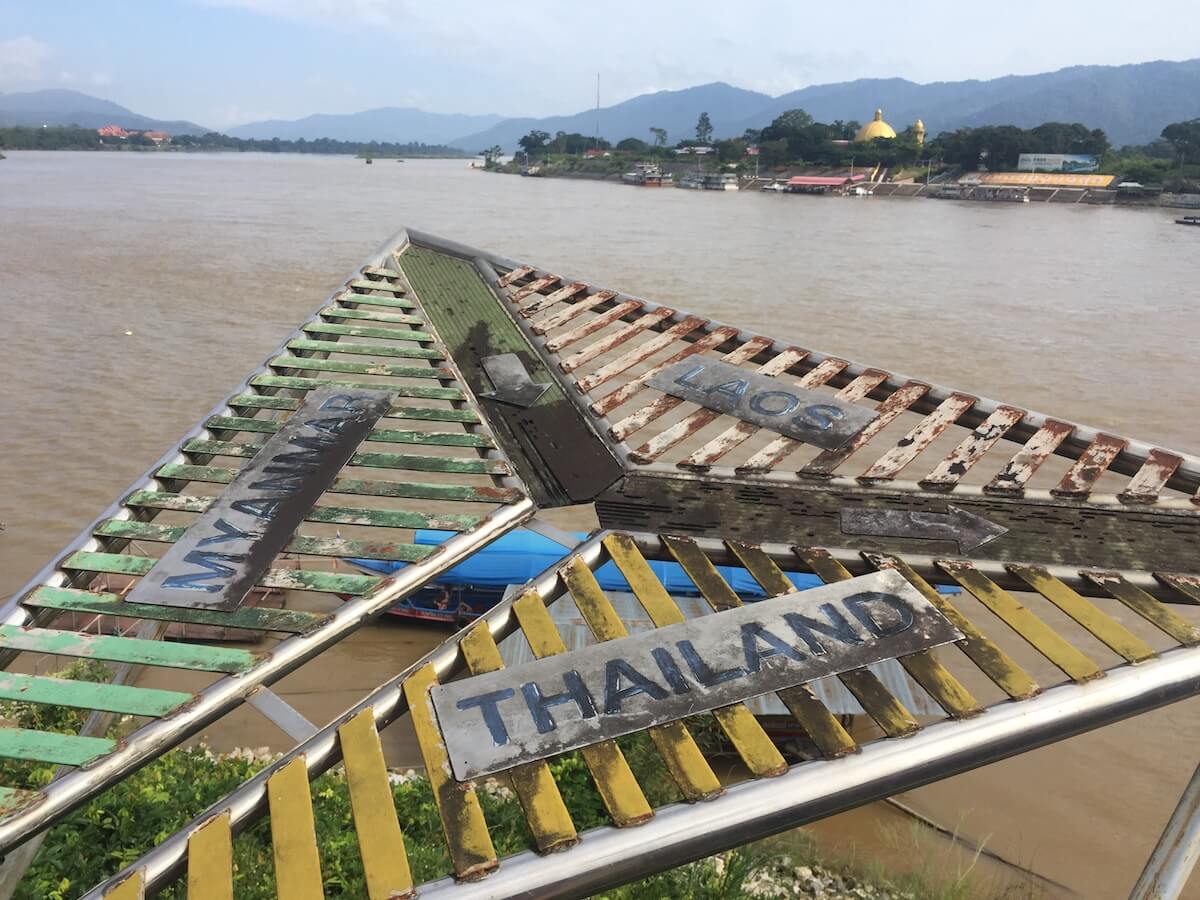 The location at Golden Triangle area where the border of Myanmar, Thailand and Laos is called Sob-Ruak Village are.
When traveling to the Golden Triangle, you'll see that it's a pretty touristy region and you'll find shops and other attractions there.
What to do at the Golden Triangle:
Go on a boat ride across to a small island named Don Sao, belonging to Laos. No visa for Laos is required to make this trip.
Take a picture at the viewpoint of the Golden Triangle
Visit the House of Opium to learn more about its history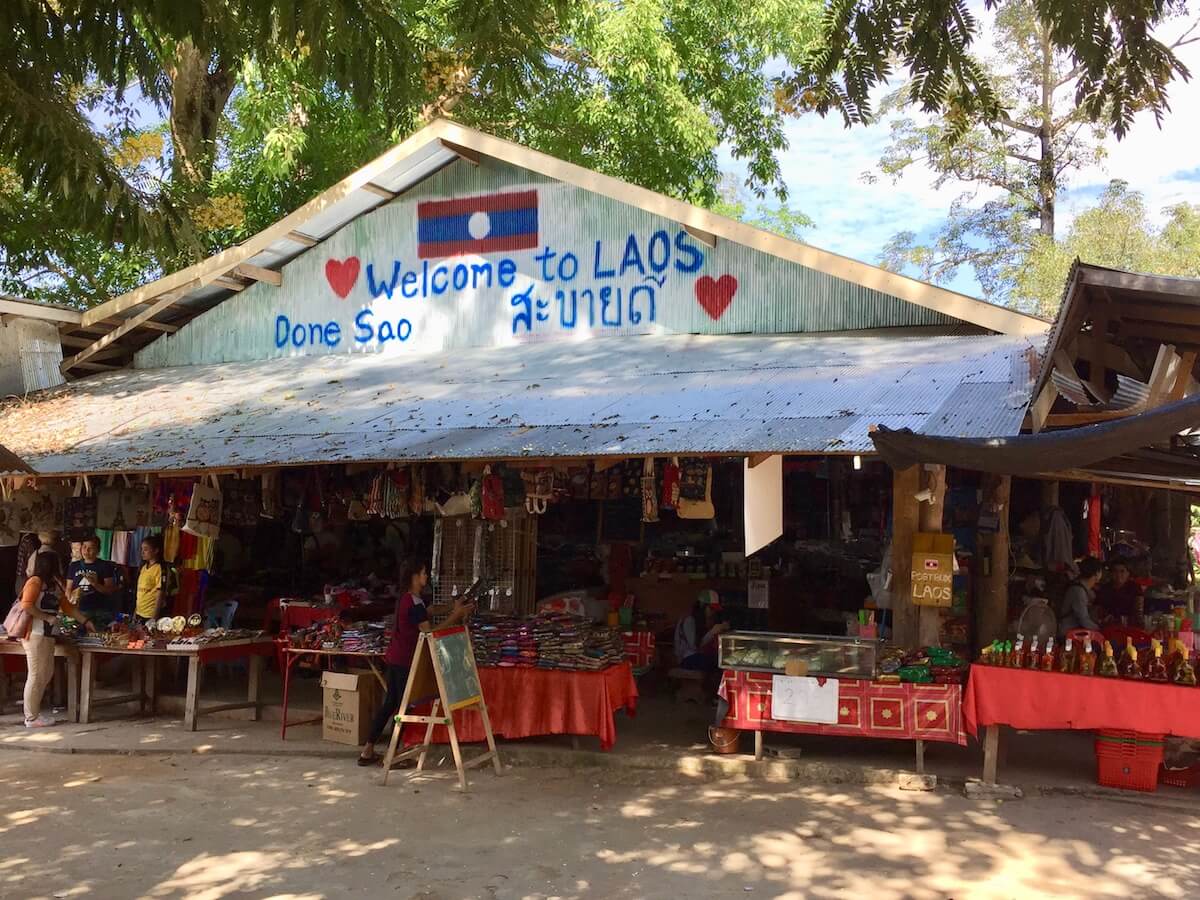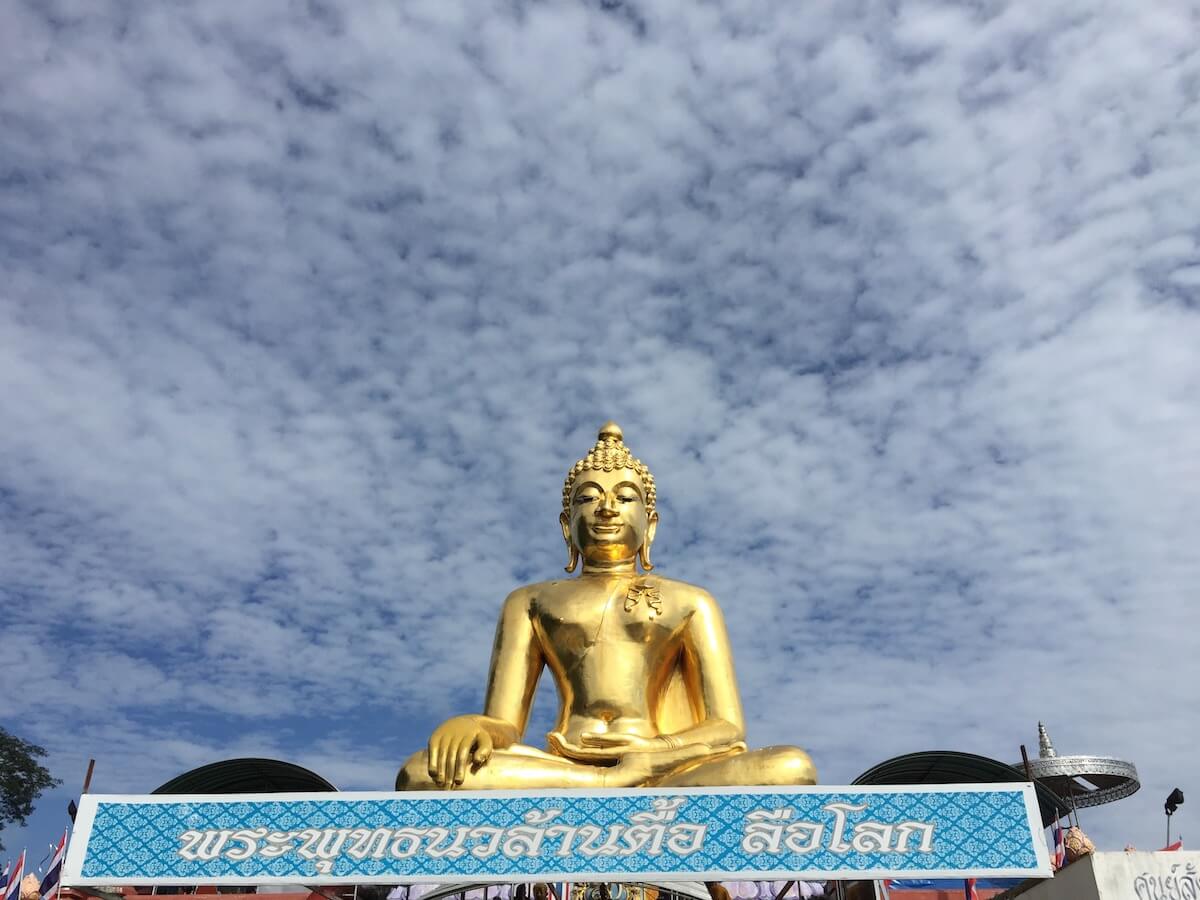 In the afternoon: Visit Wat Phra Kaew & Wat Rong Khun
Wat Phra Kaew is one of the most famous templates in Thailand, and definitely worth a visit. It became famous after the Emerald Buddha (which is now kept in Bangkok's Wat Phra Kaew) was found there.
Wat Rong Khun, also known as the The White Temple, is a pretty unconventional temple. It is more like an art ehibition, as it was built in 1997, and privately-owned ever since.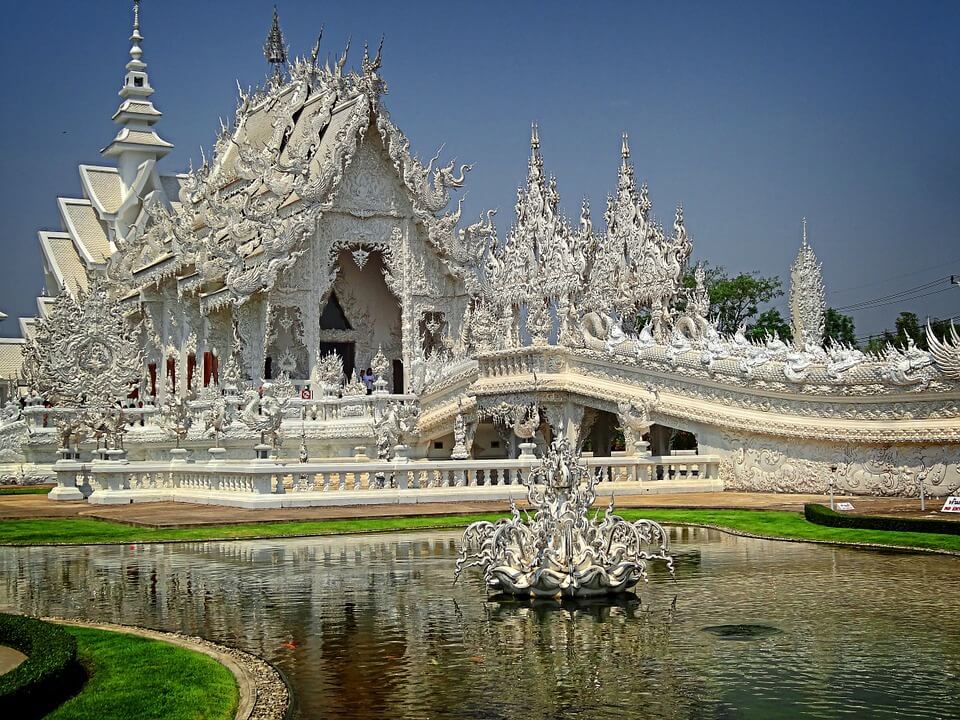 In the evening: Visit Chiang Rai Night market
If you travel through Thailand, you probably see quite a few night markets. The night market in Chiang Rai feels pretty special, though.
Unlike other night markets, you can find unique items which are made by hill-tribe people (like the Padaung).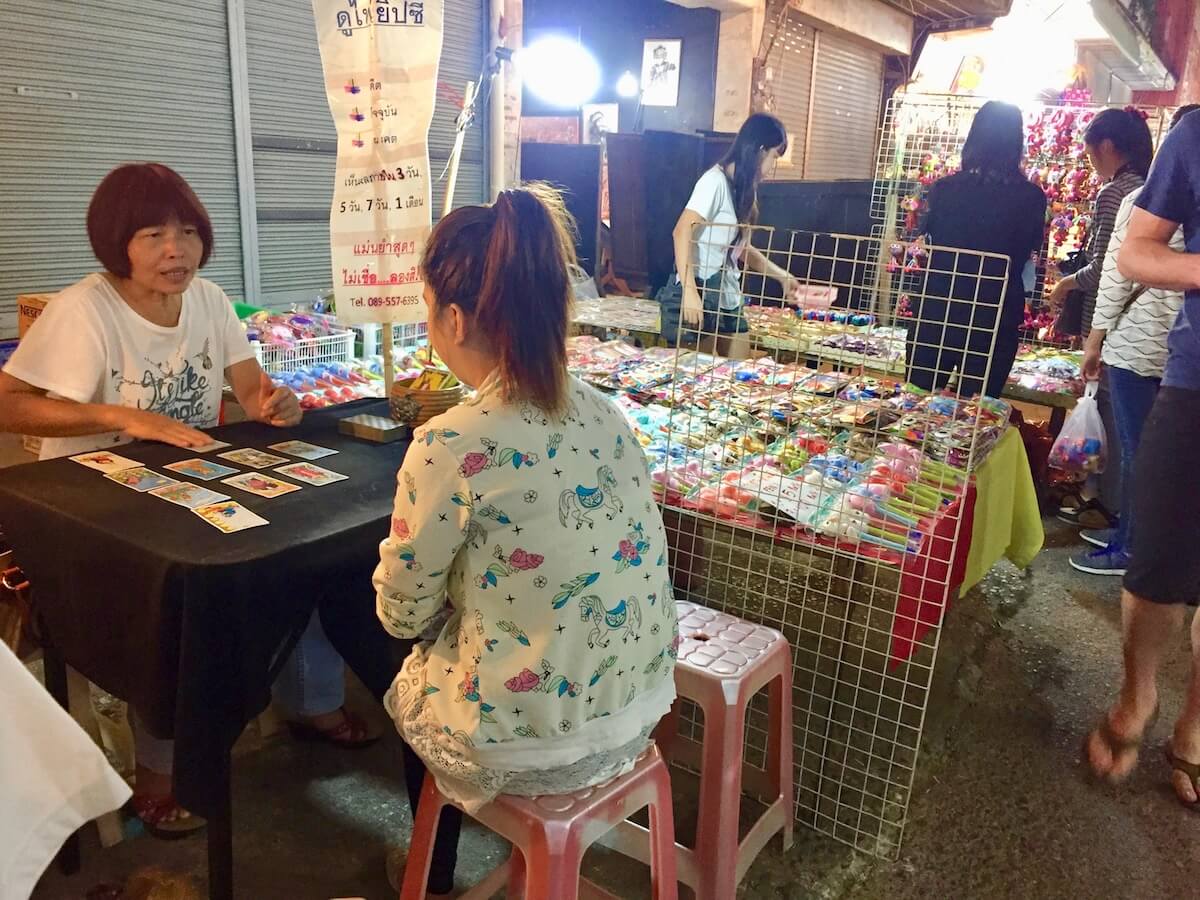 Bonus tip: Mae Sai - the northernmost point of Thailand
Just an hour drive from Chiang Rai, Mae Soi is a small town that shares a border with Myanmar.
Mae Soy itself isn't anything spectacular, but it's fascinating to visit as you get to see a chunk of what it's like living in a border town.
Standing on the border of Thailand and Myanmar, you'll see streams of people constantly traveling between the two countries.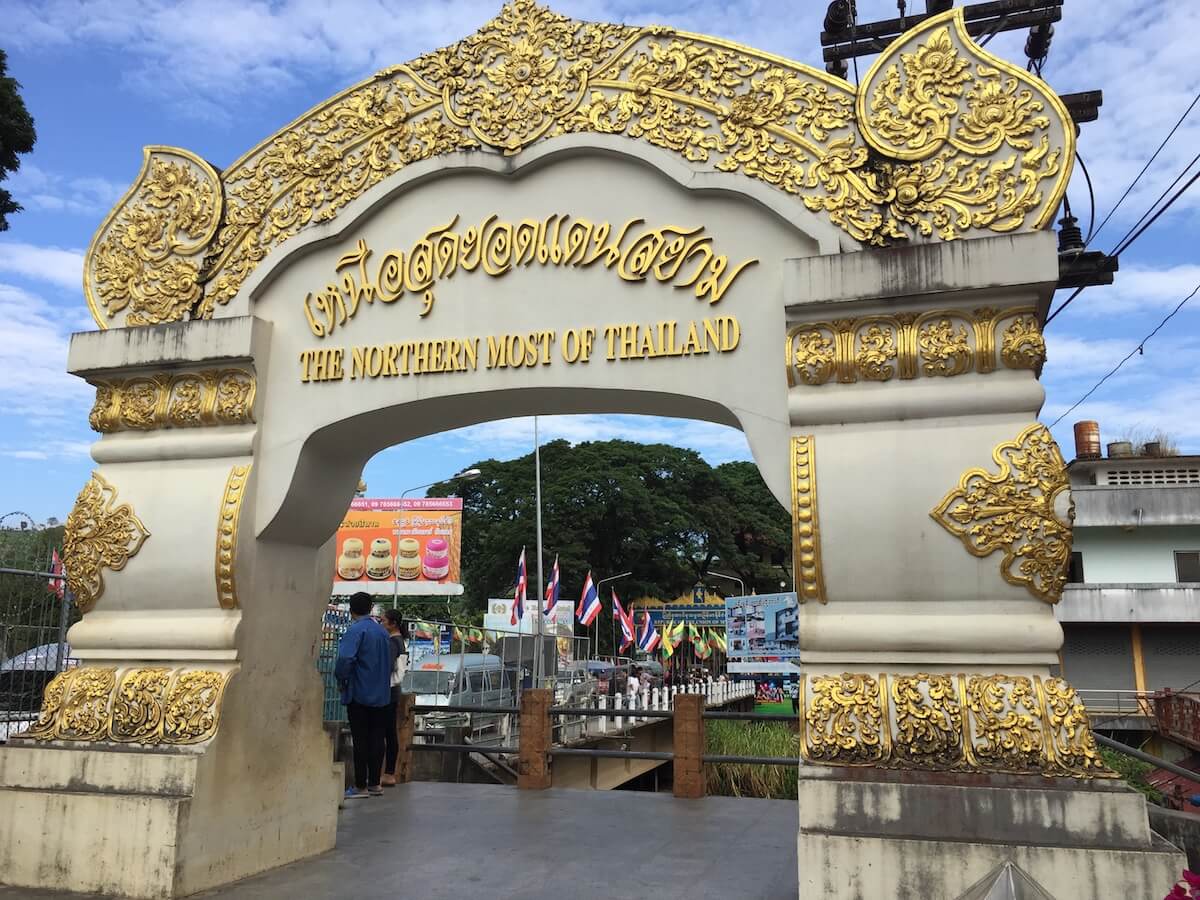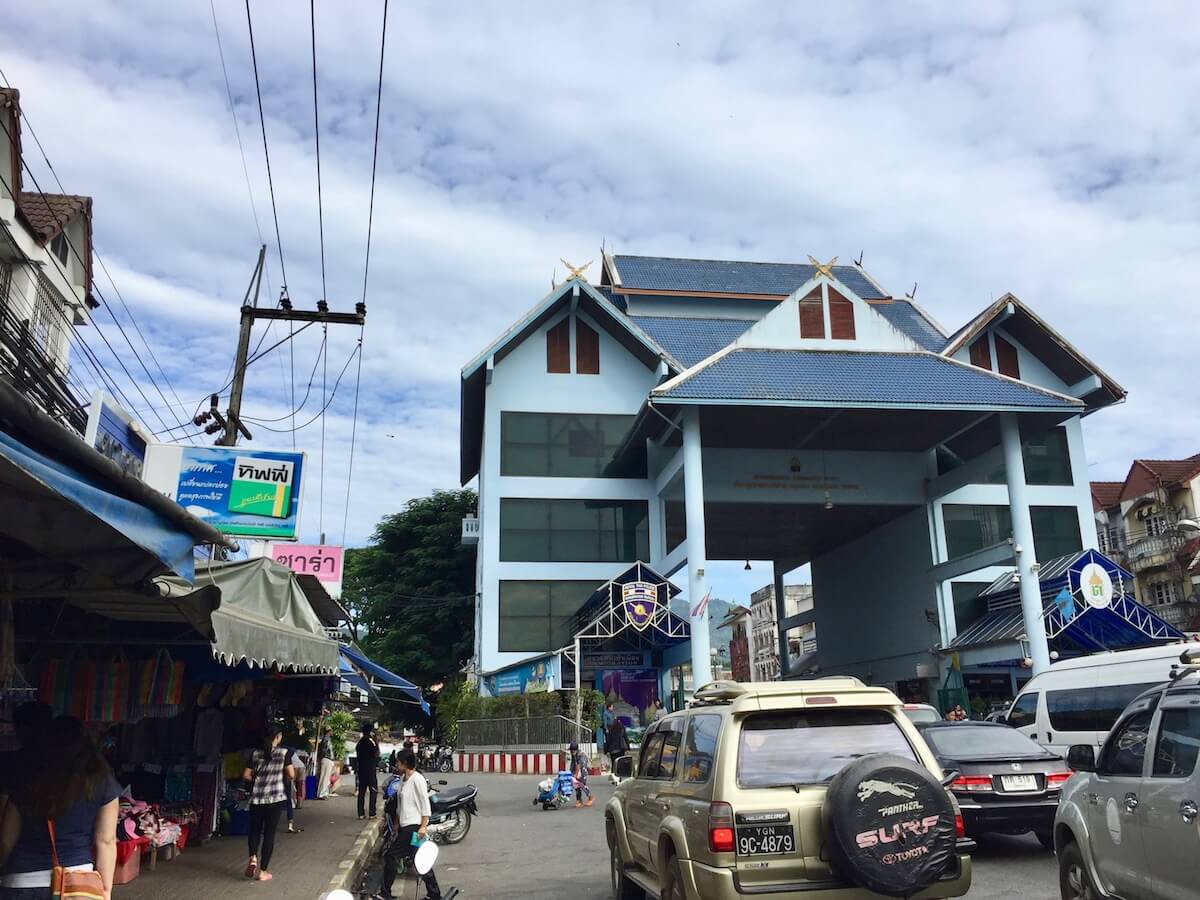 There are plenty of small shops lining both sides of the street leading to the border crossing that sell cheap jewels imported from Myanmar, cloths and fresh fruit.
There's nothing 'special' about Mae Sai. Somehow standing at the northernmost point of Thailand and watching all those people crossing the border felt tranquilizing.
Summary
If you're planning to travel Northern Thailand, Chiang Rai is a place you definitely must visit. If you look for insights on how living in Northern Thailand feels like, Chiang Rai is your home town.