The great future of European SaaS businesses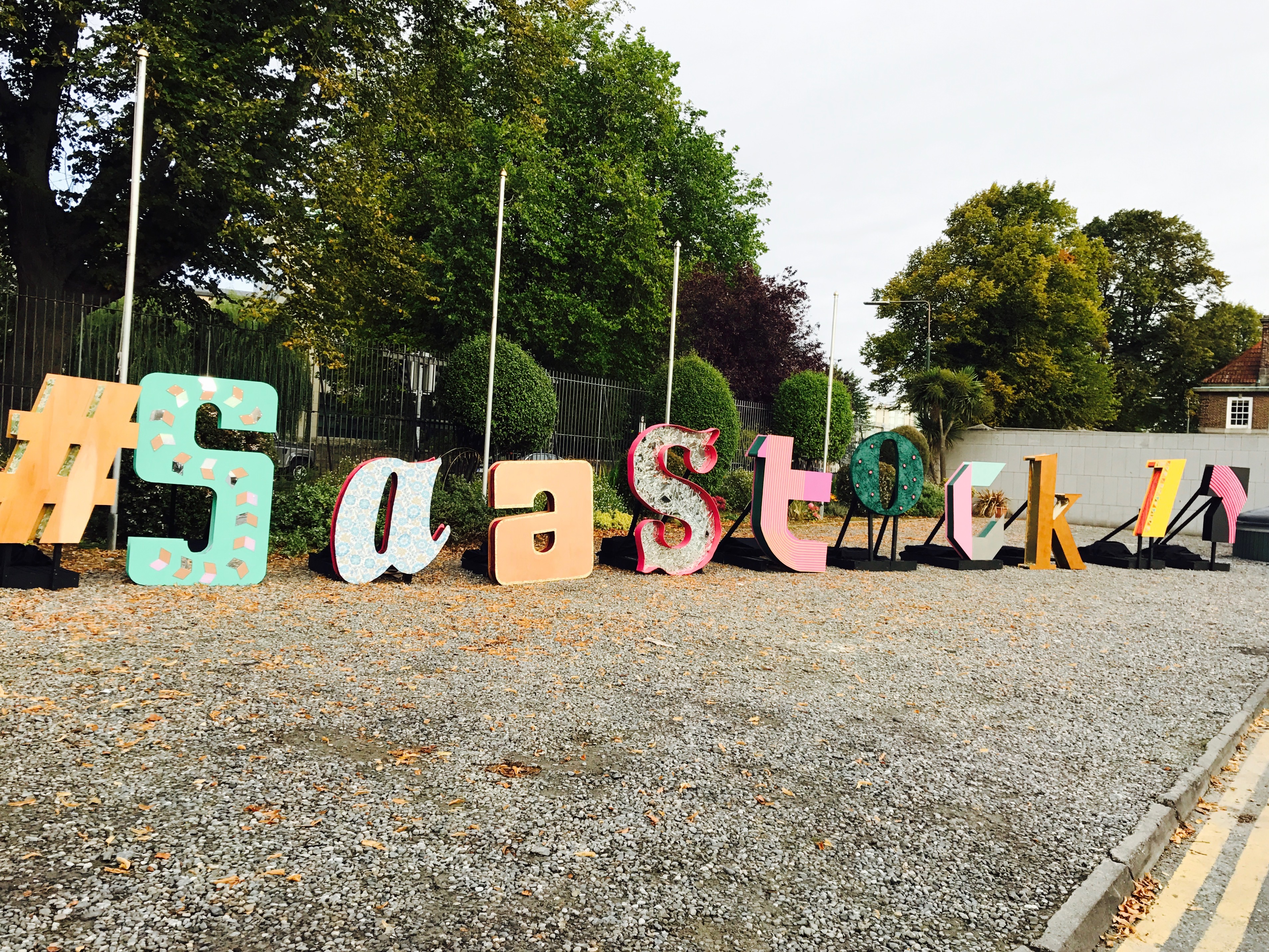 It's Thursday morning, the day after SaaStock17.
While I'm sitting in my Airbnb here in Dublin, the impressions and emotions of the past 3 days are still omnipresent.
BTW: This has been our Airbnb for the past few days. A container hosting the "Austrian SaaS delegation" :)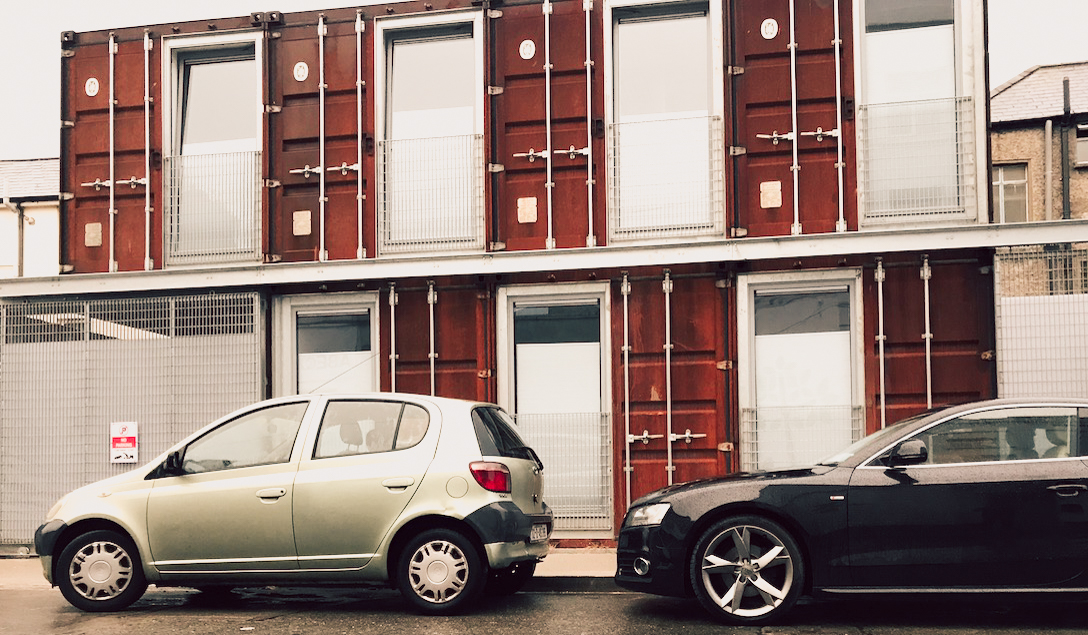 So, in the past few days, I got the following question quite a lot:
What's your #1 takeaway of SaaStock17?
This blog post is dedicated to answering that question. Besides that, I'll try to give some insights and share some learnings with you.
One big shout-out to all European SaaS companies
Before I dive deep, please let me share my overall impressions.
SaaStock17 has been my first SaaStock conference in Dublin. As I already loved the city of Dublin before, SaaStock17 is yet another reason to come to Dublin more often.
SaaStock17 was an amazingly well-organised conference bringing the whole European SaaS ecosystem in one place for a couple of days.
From my perspective, I enjoyed the SaaStock17 due to the following reasons:
You could find a good mix of early-stage and later-stage SaaS companies at the SaaStock17
There were startups from all over Europe. It's just so great to meet up with fellow European SaaS people.
And most importantly: You could find a great mix of bootstrapped and VC-backed SaaS business.
Why is that important?
Well, maybe it isn't for you. However, I feel that the organisers did a fantastic job in making sure that everyone gets something out of the SaaStock. No matter if you're just getting started, or if you're a bootstrapped team looking for the next growth or if you're running a €50 million (ARR) business.
SaaS.City & a full day of hands-on talks
Some fellow Austrian SaaS people and I arrived already early here in Dublin. We spent the weekend getting ready for SaaStock and explored the city.
On Monday, things kicked off with the SaaSCity. A full day of sessions and talks organised as a side event by the SaaStock.
From my perspective, going to one of the SaaS.City Bootcamp was one of the best decisions one could make.
As someone visiting the Growth Bootcamp (which was apparently the best booked one), I enjoyed the different speakers and sessions so much.
Getting insights and hands-on advice from Growth experts in B2B SaaS was super-valuable.
The Growth Bootcamp was hosted by the following speakers:
Pedro Magrico, Head of Growth at Typeform
Guillaume Cabane, VP Growth at Drift
Lidia Lüttin, VP Marketing at Bynder
Bill Macaitis, former CMO at Slack
Monday was, by far, the best day of SaaStock as it provided so much practical tips and insights.
(As far as people told me, the other Bootcamps on customer success and pricing were great as well.)
A 2-day conference with 3 different tracks
So on Tuesday and Wednesday, the real SaaStock took place at the Royal Dublin Society (RDS). And depending on your goals, you could either spend the whole day meeting investors, strolling through the exhibition area for new SaaS solutions, or spending the entire day in sessions on building and growing your business.
I'm afraid I can't give you an entire overview of all the sessions that took place at SaaStock17. However, I'd like to share some of my favourite ones with you. Yours might be different (leave a comment to share your favourite session).
5 tips on building a SaaS unicorn
By Ryan Smith (CEO and Co-founder at Qualtrics) & Philippe Botteri (Partner, Accel Partners)
As the first session of day 1, I really enjoyed the insights Ryan gave on building Qualtrics. As a family business (he started it with his brother) he bootstrapped it for 10 years, and only afterwards started to take outside money. Overall it was a really refreshing session on growing a SaaS business with or without outside funding.
The SaaS Founders Journey 'What matters at each stage'
By David Skok (General Partner, Matrix Partners)
If you are about to raise a round, this session provided practical advice on metrics and KPIs you should build up (not only as a proof for investors but also as an overall way to track the success of your business)
The State of SaaS: Lessons from over 6k Companies
By Patrick Campbell (CEO and Co-Founder, Price Intelligently)
Patrick Campbell is pretty well known for his knowledge on SaaS pricing. Therefore, it was great to see some concrete stats on pricing and the effect on one's business growth.
According to @Patticus NPS scores are decreasing in SaaS over the last few years. Why are customers getting unhappier? 🤔 #saastock17 pic.twitter.com/uF6l9PxlE7

— Thomas Peham (@tompeham) September 19, 2017
Stats from B2B SaaS: The more discounts you give, the less likely companies will renew their contracts. #saastock17 pic.twitter.com/YZrmze48m1

— Thomas Peham (@tompeham) September 19, 2017
Lessons in building a successful hybrid B2B/B2C SaaS model
By Tope Awotona (CEO, Calendly)
As a fan of Calendly, it was great to see some insights on building a hybrid model of B2B/B2C.
Building a SaaS company with only Technical Co-founders
by Alex Peiniger (CEO and Founder, Quintly)
It was so refreshing to see Alex Peininger sharing his story of building Qunitly. With no outside money, Alex and his team went from a founding team of two brothers to an international 30+ company spread across the world. Really great job!
10 Tips for Founders that want to take their SaaS business from 0 to $1M ARR
By Emeric Ernoult (CEO and Co-Founder, Agorapulse)
Right after Alex's insights on bootstrapping, I joined the session of Emeric Ernoult sharing his journey of bootstrapping Agorapulse in France.
As I mentioned in the beginning of this article, it was great to see a good mix of VC-funded and bootstrapped businesses.
And Emeric shared some great articles, too. You can find them here:
Coffee with Christoph & Des: Highs and Lows in Product and Marketing
by Des Traynor (Co-Founder, Chief Strategy Officer, VP of Marketing, Intercom) and Christoph Janz (Managing Partner, Point Nine Capital)
As a big fan of Intercom and its content, I really enjoyed Des Traynor's view on building SaaS products. As Des said, the basic answer to every feature request must be "No". Always.
"'No' is the most important vocabulary in the life of a product manager." - so true! Great insights with @destraynor @chrija at #SaaStock17

— Thomas Pamminger (@thomaspamminger) September 20, 2017
The Growth engine that took us from 0 to $10 million in one straight line
by David Darmanin (CEO and Founder, Hotjar)
If there's one big takeaway from David's talk on building a growth engine, then it's absolute focus. Focus at every stage of your product and company. Hotjar started out with a beta (having 18,000 testers on board) to becoming one of the fastest-growing B2B SaaS businesses. And everything totally bootstrapped.


Hotjar's team structure
Lessons learnt from growing 1200% a year
by Greg Pietruszysnki (CEO and Co-Founder, Growbots)
Greg, the co-founder of Growbots, shared his insights on building up a sales team in the US. The reason why I enjoyed his talk was mostly due to the fact that he also shared what didn't work for them sales-wise, and which problems they encountered while building up a sales team in the US.
What's the #1 takeaway? All about Growth.
So what is your main takeaway from the SaaStock?
As someone working in growth it was particularly interesting to see many talks, sessions, and bootcamps focused on the topics of growth. Overall, I feel that there's been a strong focus on growth, marketing, and sales-related topics at SaaStock17.
It was particularly interesting to these different examples of startups growing through a broad range of channels, such as outbound sales, paid ads, content marketing or SEO.
As this might not be for everyone, it's definitely worth a thought to consider bringing your Sales or marketing team to Dublin.
Lunch break! putting those @PointNineCap napkins to good use! #saastock17 pic.twitter.com/5poKPVnqax

— Michael Kamleitner (@_subnet) 19 September 2017
Bonus: All about tools
Although my main focus at the SaaStock was not about finding new tools or solutions, there were obviously quite a few interesting tool providers at the SaaStock which I didn't know before. So besides the mentioned ones and the more famous ones, I'd like to share some rather "new" tools which might be worth a look.
Other reviews and thoughts on SaaStock17
So while my review of SaaStock17 is not the only one out there, I'm more than happy to share a collection of SaaStock impressions with you.
See you at SaaStock18!