Inbound marketing that works.
oday, most people and businesses research online at every stage of the buying process. From getting the first impression to picking favorite products, they're doing it without you in the room. Inbound marketing helps you to speak to more people than sales ever will. And that's where I come in. I help you define your go-to-market strategy, generate demand and leads by setting up a sustainable inbound marketing funnel.
I help companies with...
CMO-as-a-Service
Don't have a marketing team yet? No worries, I'm here to help you get your marketing started.
Growth marketing
I help you set up your company and marketing team for growth. With the right planning and execution.
Performance marketing
Get more traffic and the right leads through highly targeted campaigns.
Inbound marketing strategy
Let's talk about your inbound marketing. As businesses, we get lost in our daily business. Let's take a closer look at your bigger marketing picture. And how you grow to the next level.
CMO consultancy
Already have a CMO and marketing team in place? Great, consider me your CMO's wingman. I'm here to help you stay focused and do the right things more efficiently.
I've done it before
Usersnap
Inbound marketing for B2B SaaS
As first marketing hire at Usersnap, my work included various strategic and operative activities in the area of marketing, product and customer success, helping grow revenue by 10x and team size by 4x.
TeamEcho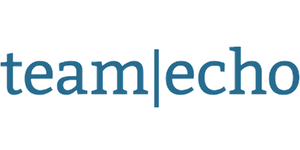 Marketing strategy for B2B SaaS
I helped the company set up their inbound marketing strategy with a focus on lead generation through content marketing and SEO.
I had the privilege to work with many market leaders and experts in tech, B2B and Software-as-a-Service.
Dynatrace
Digital marketing for B2B SaaS
As a digital marketing expert, I helped relaunch the website dynatrace.com. With a strong focus on content marketing, user journeys and SEO, we are able to outrank competition and achieve conversion goals on our web properties.
Hackabu
Growth hacking expert
As a external growth marketing expert, I've worked with Hackabu on making customers & clients more successful in terms of their set marketing KPIs.